Lamer Gamers Podcast Co-Host
This is it folks. The best place to talk about Splatoon!
(
Japanese
: スプラトゥーン
Hepburn
:
Supuratūn
?
) is an upcoming
third-person shooter
video game developed and published by
Nintendo
for
Wii U
, which is scheduled for release in Japan on May 28, 2015, and the rest of the world on May 29, 2015. In
Splatoon
, the player shoots colorful ink at opponents as well as surfaces, which the
player character
can swim through to hide from enemies, increase movement speed, or climb up walls. In the online multiplayer mode, two teams vie to cover more of the map in their color of ink, while in the single-player campaign, the player infiltrates an enemy octopus army that uses its own arsenal of ink weapons.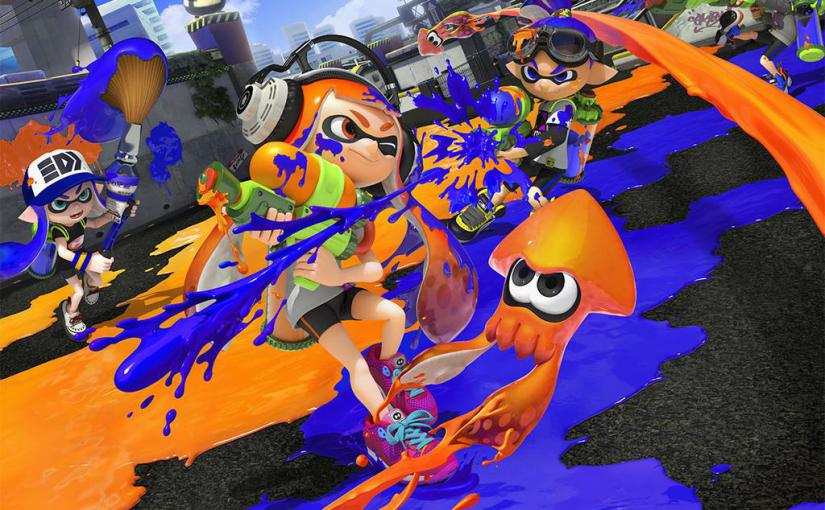 ​
W
ith this being one of the most anticipated new Nintendo IP in quite some time there is a lot to talk about. From the new ink based playstyle mechanics to the overall aesthetic of the game the hype has spread all over the internet and left its stamp on the minds of gamers. With the recent Nintendo Direct and Global Testfire emotions are running high and has turned the game into one of the most divisive topics in gaming forums right now. So...
What say you? Did you enjoy the Testfire? What are you looking forward to in this game? Do you hate that Nintendo is making it slowly more full-featured throughout its release? What do you think about the Inklings and their penchant for fashion? This and many more topics are to be had down below.
Last edited: