White Phoenix of the Crown
After a year of planning, the day that felt like it would never come finally arrived. On March 24, 2016, Steve2 and I got married!
It was a long, strange journey, and never again will I take for granted all that goes into planning a wedding.
Let's rewind a little bit and go back to the proposal. On July 7, 2014, Steve2 and I were celebrating our dating anniversary. I had planned a romantic dinner at a fancy restaurant in town. The food was amazing, and ambiance was perfect. After dinner, on our walk home, I stopped and said, "Okay, this is where I leave you." He had a confused look on his face. I said, "I've set up a scavenger hunt for you. At the end of the scavenger hunt, you'll get your anniversary present." The scavenger hunt was set up via text message. I would send him a meme with a riddle on it, and he would need to walk to the location and take a selfie there, send it to me, and I would send him the next clue. All the locations were places that meant a lot to us during our relationship.
While he was doing all this, I walked a block and hopped in my parents' car and we drove to the beach. At the beach, we had 28 people – family and close friends – awaiting Steve2's arrival. We had a table set up with sparkling wine and mini cheesecakes. I had my niece and nephew set up a path made from glowsticks to light his way from the parking lot to where he was meeting me. (During all this, Steve2 was making excellent progress on the scavenger hunt.) We all got in our places, my friend Jessica was facetiming my best friend Dia in for the event since she was in Cincinnati. All faces were turned toward the lit path waiting for Steve2 to arrive, when I hear "Oh shit" from beside. I turn to see what Jessica is looking at, and Steve2 is behind me, having taken an alternate (and much more difficult) path to the beach. Momentarily startled, I dropped to one knee, trying to remember the speech I had memorized, flubbed it a bit, but got the point across. At this point, I brought out the handmade wooden Legend of Zelda box (see pic below for the example of what it looked like) that held the engagement rings.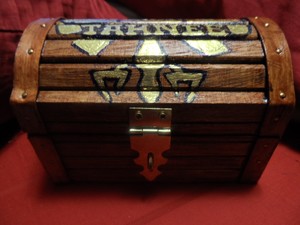 He said yes! The beach erupted in applause. (Turns out we had drawn a crowd of about 100 people without realizing it.) Then we had a party as the sun continued to set. I was too excited for words - I was going to marry my best friend!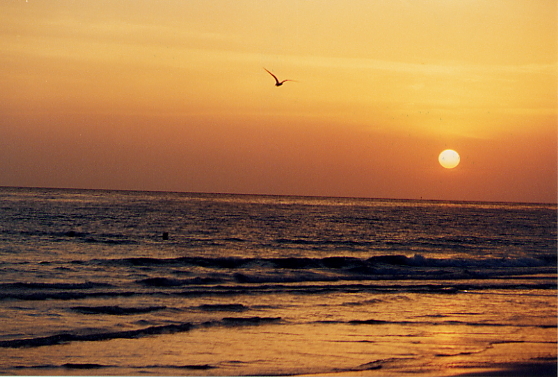 We took some time after that to just live in the moment. About February of 2015, we knew we needed to start planning. First was the location. We went all over Sarasota trying to find the right spot that also wouldn't break the bank. There were many gorgeous locations, but they charged $10,000 or more, and that didn't include anything other than the right to have the wedding there. We found a Sarasota loophole that most locations will charge 25% less if you have your wedding on a Thursday. Since the majority of the guests would be coming from out of town, it was already a destination wedding, and a Thursday wedding meant they could spend the rest of the week at the beach. So we decided on a Thursday, and at Spanish Point. Next up was the exact date.
Spanish Point, a nature preserve right on the water, has white lights in all the trees till April 1st. So we knew it had to be March. (Too cold in February, would have been in the 50s) And we wanted it after Daylight Saving Time started, which was late in 2016, so that put it at either March 17 or March 24. We refused to have our anniversary be St. Paddy's Day, so March 24th it was.
Next up was engagement photos for Save the Dates and finding all the other vendors. Like I said, we honestly had zero idea what all was involved in planning a wedding from start to finish. The engagement photos were easy. We went back to the beach where we got engaged, and I think the end result was great.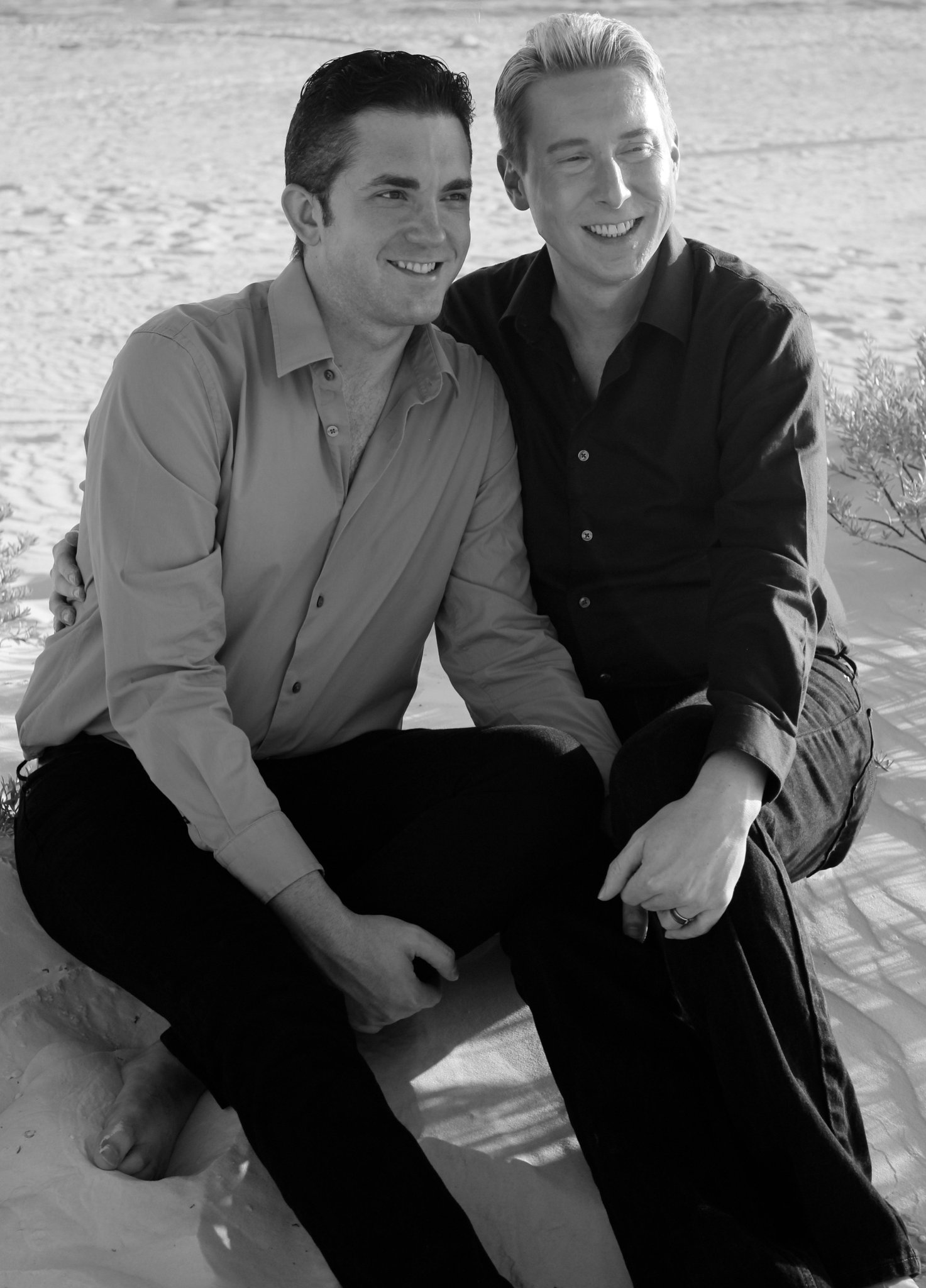 Over the next few months, it was all appointments with the caterer, wedding planner, cake artist, photographer, DJ, wedding location - then sending out invitations, coming up with table assignments, designing the set up for the ceremony and reception - then tux fittings, corralling family, RSVP cards, minor drama - all the time having to work 40+ hours a week and have a semblance of a social life.
As the day got closer, it was time for the wedding shower (yay Presents!), joint bachelor party (dinner and copious amounts of alcohol, including homemade limoncello that I had been working on for a month), and continuing to organize and pay for this grand event.
As an FYI, the average wedding in Southwest Florida costs a minimum of $35,000. You can bet your ass I did not spend that much. It's amazing what you can do on a budget and still make it look like you spent a fortune.
But after all the planning, the week of the wedding finally arrived!
Last edited: