True colors...? You decide....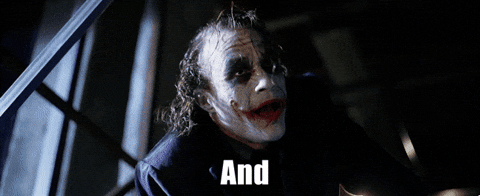 Ok, so Shawn thinks this phone would have dominated the industry.... Ok....
Let me tear this shit down for you right now....
Cause he obviously either didn't do his fucking research before he formed this fanboy opinion, or he did and ignored the facts when making his presumsions about how successful a phone like this would have truly been....
Price....
Let's have a look at some of the prices for some of these phones from 2001....
https://www.timetoast.com/timelines/history-of-cellphones-prices
So this means a phone like this would have been somewhere in the range of $400-$600....
Does that sound like something Nintendo would release...?
Does that sound cost effective to you...?
Just keep in mind, this phone would have "dominated the mobile game industry" according to this video, but come on now, let's be realistic here....
This phone would not only have been way too expensive for Nintendo to produce and still make a profit from, but it also would have been way too expensive for the average gamer....
Which is who you would presumably market these phones to, right...?
I mean, does it still sound like Nintendo would have dominated the mobile phone industry after seeing some of these facts...?
Would Nintendo have really wanted to even touch this patent with a 10 foot pole in terms of actually puting it into production...?
I don't think so....
Logic would dictate that all signs point to Nintendo completly abandoning this idea for many reasons, least of all being them not wanting to dominate the mobile phone game industry simply because they were just nice guys....
N-Gage....
Seriously...? You are gonna make a video about a game phone from 2001, and not mention the N-Gage and how terrible it was...?
How much of a flop it was...?
https://en.wikipedia.org/wiki/N-Gage_(device)
How it was literally discontinued after two years...?
How about all the other game phones that have come and gone since then...?
You can go back as recently as 2015 to see that, even when these game phones are supposedly decent, they still don't sell for shit....
http://www.xperiablog.net/2015/07/3...eria-sales-full-year-forecasts-lowered-again/
Just think about all this for a second....
Take it all in....
And tell me you still think Nintendo would have dominated anything with this phone....
The GBA....
In 2001, the GBA was just about to finally be released....
Nintendo would have a huge success in it....
Why in the hell would Nintendo even bother with the mobile gaming market back in 2001 when they already dominated it with the Game Boy line of handhelds for years...?
What profit was there to be made from releasing this phone...?
Do you think Nintendo saw profit in releasing it...?
If they did, why didn't they...?
Simple answer, Nintendo thought this was a bad idea too.... And they tossed it before it ever had a real chance of materializing into an actual product....
So there you have it....
Another misinformed fanboy opinion video busted by yours truly....
But I implore you, watch it for yourself and decide for yourself if this phone would have been a huge success and dominated the mobile games market for years to come....
But if you ask me, that is a fucking fanboy pipedream....
There wasn't barely even a mobile phone game industry in 2001 to dominate....
And Nintendo already had a lock on mobile games with teh Game Boy....
Even Nintendo would disagree that this phone would have been a success....
Nintendo....
Last edited: