I say "pre-E3," even though we are a ways away... because I am planning on making another top upcoming games thread after E3. Just thought I'd put some space in between now and then. But go ahead, everybody and list your top upcoming games you are most anticipating.
Here's a countdown of my top 10, starting with some honorable mentions:
Honorable Mentions:

Final Fantasy 7
More of a game of curiosity than actual anticipation. The original was a low point of the FF franchise imo. But I am interested to see how I will like the reboot.
Pillars of the Earth
An unusual mention. I don't know anything about the game other than it is based off the books which are amazing. And it is a "point and click" adventure game. A match made in heaven, if the quality is on par with the Telltale Games series.
TrackMania Turbo
I knew nothing about the game until recently. Just the type of old school arcade racer I am in the mood for. Coming out soon.
Halo Wars 2
I enjoyed the first one and am knee-deep into the Halo franchise and lore as of right now. I am looking forward to it.
Outlast II
The first one wasn't as good as others made it out to be, but still a great game. Hoping to get some screams by this Halloween.
Gears of War 4
I love me some Gears and I really enjoyed playing through Ultimate with my wife and co-op partner. This is gonna be good. Hopefully once I know a little bit more about it, I can bump it up to my top 10.
Ratchet & Clank
The reboot looks beautiful and I love the way the games play. Haven't played a modern R&C in a while and this will get me back into the swing of things. Very excited.
-----
Number 10:
Mafia III
Release Date: TBA 2016
Mafia II has a special place in my heart for sandbox games last gen. I really enjoyed it. The sequel looks to be even better. And I love me my sandbox games. It would place higher on my list if news of its release hasn't been pushed back.
Number 9:
Bloodstained: Ritual of the Night
Release Date: TBA 2017
I am so ready to revisit 2D Metroidvania from Igarashi himself. Not much else for me to say. Mucho excito.
Number 8:
Shadow Complex Remastered
Release Date: TBA 2016
Yes, a remaster in my top 10. I loved this freaking game. It is one of the few Metroidvania games outside of an actual Metroid or 2D Castlevania game. And it is sublime. I can't wait for to play it once again.
Number 7:
Zelda U
Release Date: TBA 2016
Not a whole lot is known about this game, honestly. But it's the new Zelda. It will be good to finally play a new Zelda title in HD.
Number 6:
Quantum Break
Release Date: April 5, 2016
Remedy still does third person shooting better than anyone else, imo. Looking forward to bullet-time mayhem, an all-star cast and possibly new ways to play a TPS. Not very many competent cover-based shooters aside from Gears... this one is sure to be great.
Number 5:
Horizon: Zero Dawn
Release Date: TBA 2016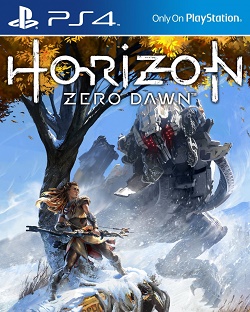 This game just looks amazing. The art direction and setting really intrigue me. Guerrilla is a good developer and I am excited and happy to see them working on something a little different. Open world, RPG with robot dinosaurs? Fuck to the yes.
Number 4:
Uncharted 4: A Thief's End
Release Date: April 26, 2016
Very excited to see how the series ends. One of the best franchises in gaming. Not much else I can say without bursting. So leave me alone. Also, I'm betting this title will hold onto the record of "best graphics" for any console game well into 2017.
Number 3:
Deus Ex: Mankind Divided
Release Date: August 23, 2016
Human Revolution was one of the better games of last gen. I really loved this RPG/Stealth game and all it offered. The new one is bound to blow my socks off. I am beyond excited. It was supposed to be out by now, but it was pushed back until later in the year. I'm fine with that if the game gets more polish. This one is going to be a lot of people's GOTY.
Number 2:
DOOM
Release Date: May 16, 2016
I can't believe this game is coming so soon. I am so ready for ultraviolence and old school shooting. It looks juicy and fun. I just hope the multiplayer can hold my attention the way the campaign can. Big Doom fan. thinking of pre-ordering the $120 LE bundle with the kickass statue.
Number 1:
Mass Effect: Andromeda
Release Date: Q4 2016
So excited about finally getting back into that Mass Effect universe. This is the game series that made me a sci-fi fan. The original ME trilogy is my favorite game series of last gen and of all-time. The characters your choices really define the game and how it plays out. The outcome might still be the same in the end for the most part, but playing it and getting there really made me feel like I was writing the script myself. Bioware still does that better than anyone else.