I looked up on thesaurus for another word for "bland" since me and Matt had a thing going for making weird titles for our threads instead of using "official". Thesaurus also gave me "milk-and-water" but that's just too good.
Anyways, thought it would be fun to talk about 2018 before the last year of this decade officially kicks off. What were some of your favorite games/movies/tv shows/albums/books? Doesn't even have to be released in 2018, played a game from your backlog in this year of 2019-1? Let's talk about it champ.
Anything important happened to you? Went on that trip you always wanted to go on? Achieved the impossible goal? Got that new fancy hair cut that always tickled your...fancy?
Personally, 2018 was a bit milk-and-water for me. The only stand out thing that I can think of is I managed to pay off my student loan three years ahead of time. Other than that, it was business as usual. Granted, I didn't have much disposable income since I went a bit too heavy on paying the loan off, but even a few months ago it really hit how dull as dishwater everything seemed to be. I'm hoping in 2019 I can actually do some shit.
Last year (2019-2) for Christmas my sister gave me an Agatha Christie book and this year I must have read 7 or 8 more of hers. In total I think I read around 30 books this year, I hope to continue that trend in the new year as well.
Scrolling through the completed game's thread, not much really jumps out at me. I mentioned it before in the CT but when I was in beast mode trying to get my backlog done, a lot of games just blur together. Nier: Automata is a stand out, Kark and I played through Resident Evil 5, I finally did the God of War franchise besides the newest one (still a hipster after all) and I fell in love all over again with Final Fantasy 9 and Majora's Mask. In terms of games that actually came out in the year of 2018, Kark gave me a code for Bloodstained (and she also gave me Owlboy - what a hero), Mega Man 11 kicked all kinds of ass, Shadow of the Tomb Raider may be the best of this rebooted series, Minit is a really fun, unique puzzle adventure game, and Dusk....Dusk is...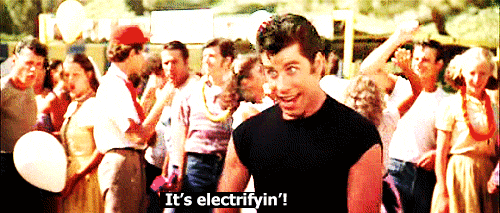 Above all there is one game I want to talk about mostly because if it wasn't for one review I read on Destructoid, I never would have heard of it. The Haunted Island: A Frog Detective Game. It took me 44 minutes to beat, there's no combat, the puzzles are easy as hell and it's a very small island. I love it because it made me laugh quite a bit throughout and is perhaps the most charming game I ever played. The humor is so dry and well-written, none of that "VIDEO GAMES RIGHT?" meta humor. The game starts off with your boss from the agency asking if you can take a job involving ghosts on an island where the ruler hired a team of ghost scientists to find and remove the ghost. The boss only asks you because the better detective Lobster Cop is on another case, his response:
That pic kind of sums it up. It's a very humble game, not trying to be the next Mario or jumping on trends, I feel like this was 100% a passion project and I very much enjoyed it. I know some people would say $5 for 44 minutes is a bit steep, but it's $5, I waste more on shit I can't even remember.
So what's up TNE? How was 2018?