Lowest Common Denominator....
I've heard terms like this used to describe people like myself who enjoy game experiences laced with extreme ultra violence.... Not just that but swearing, I fucking love swearing in my games.... And sex, yes SEX must be a factor for me to enjoy a game damnit! Seriously though I can understand these kinds of things in games maybe turning people off, maybe it's not your cup of tea, and I get that, but why then should I be looked at like somehow I'm wrong for liking all this.... I guess I should give some examples of some of the violent games I enjoy....
So I'll start off with a game everyone seems to enjoy and one that everybody just seems to except as ok in terms of its violent content even though it almost about as violent a game that has ever existed.... I love MK for the same reason most of us "dummies" do, because it's fucking violent as hell.... You can't mention Video Games without the word FATALITY....
Probably one of the most violent series ever conceived in a video game format, GTA is by far my favorite game on this list today.... Rockstar understands my need for Sex, Drugs and Rock n Roll in my games and continually delivers it in every new game they make.... GTAV will be violent and glorious....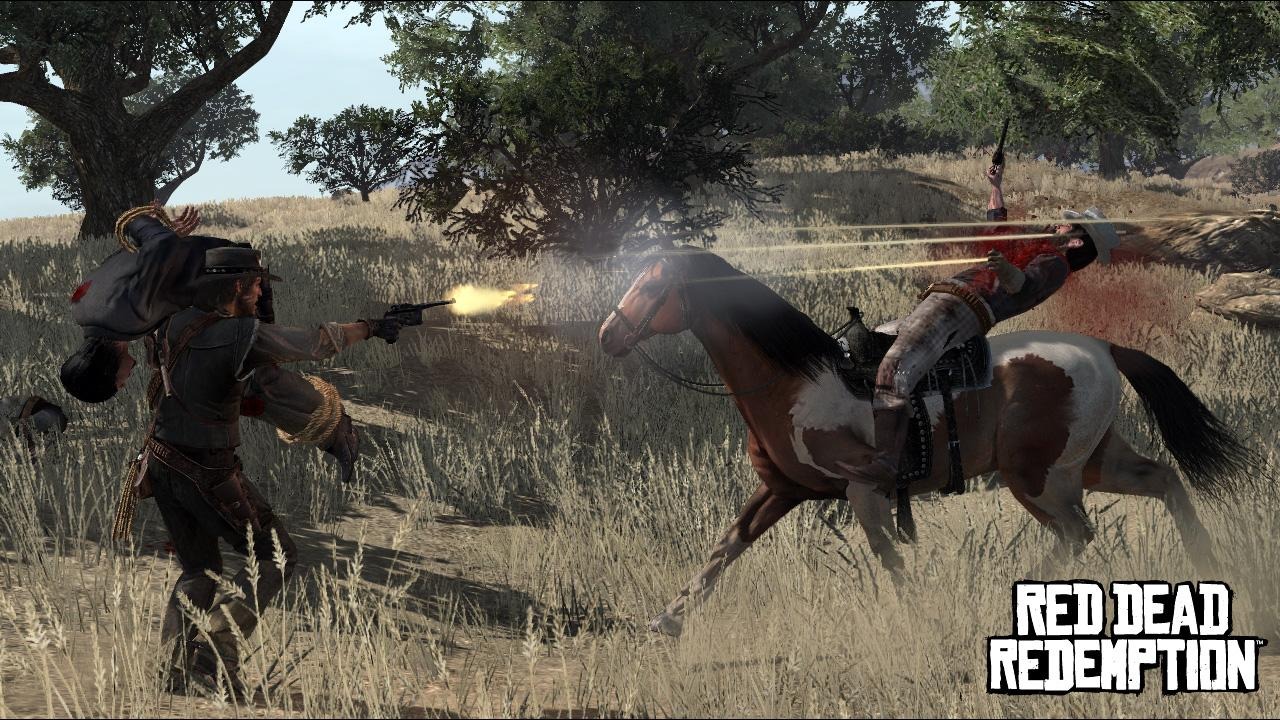 Another violent epic.... I love this game.... And it is extremely violent and awsome....
While I don't really care for the second Manhunt game, the first is a murder simulator of the finest order.... I honestly believe the first Manhunt to be a bloody masterpiece on par with the greatest games ever made....
Every Suda 51 and Grasshopper game features all the things I love about these kinds of games.... Suda san understands gamers like myself and want we want because ultimately I think his games contain want he wants in a game as well.... KILLER IS DEAD is going to kill....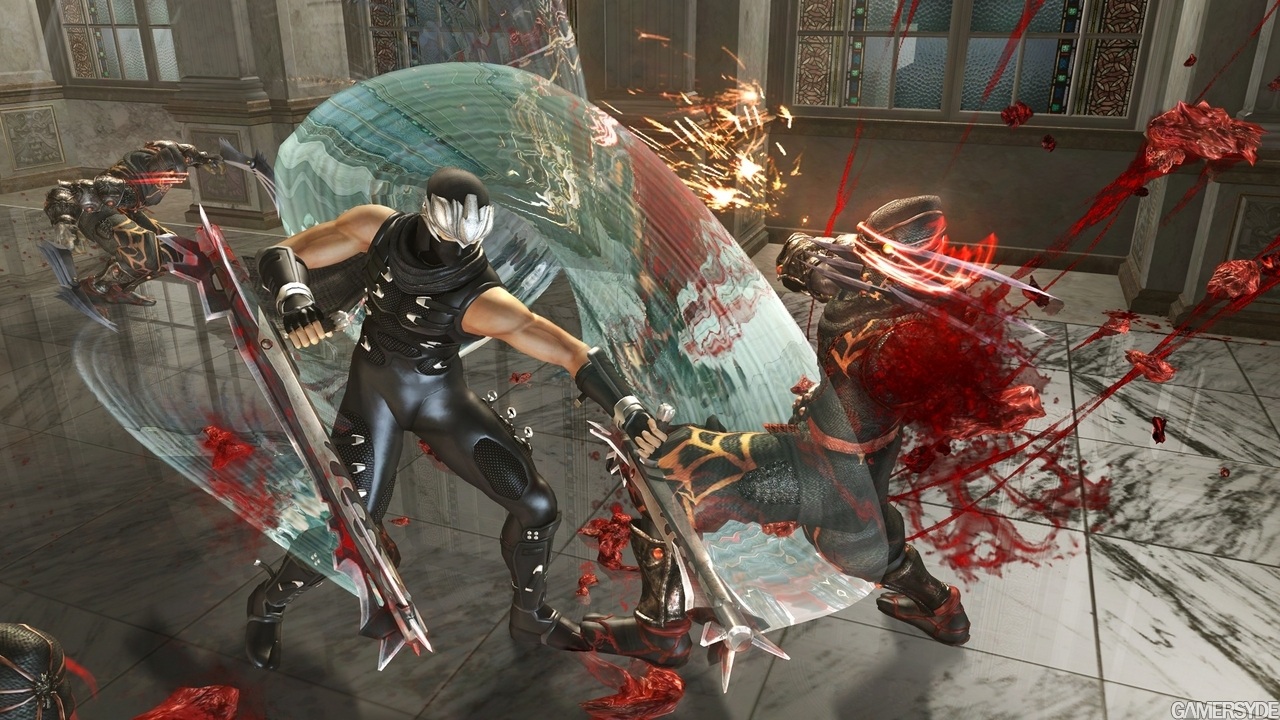 I was so disappointed when Tecmo decided to go all less violent on Ninja Gaiden 3.... The dismemberment in NG2 is the best part of the game imo.... I love games that allow you to do this in any fashion or form.... Love it....
Ok so wtf can I say about MADWORLD that hasn't already been said.... This blood soaked gem, which genius was completely lost on most Wii owners, is one of my favorite games of all time.... I want a MADWORLD 2 or HD remake of the original, period.... And I have a feeling you haven't heard the last of MADWORLD so.... You can quote me on that too....
A lot of people might not understand this but Boarderlands is a very violent series, and I love it for that.... Thank you Gearbox....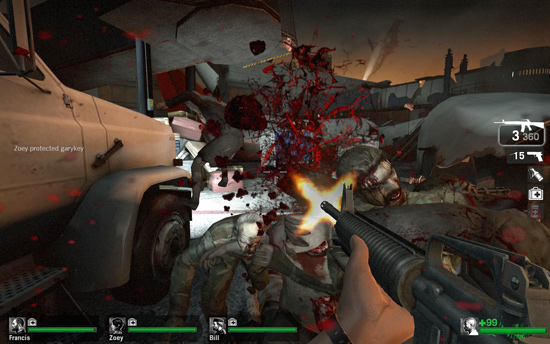 Another extremely violent masterpiece is Left 4 Dead.... Since it's zombies being carved up and blown away and not actual people I see less hate for the violence here than in most of the other games mentioned except maybe Boarderlands and our next game....
Black Ops 2 is another extremely violent game that gets a pass I think particularly because of its immense popularity..... I still enjoy this, but wish it was actually more violent in multiplayer....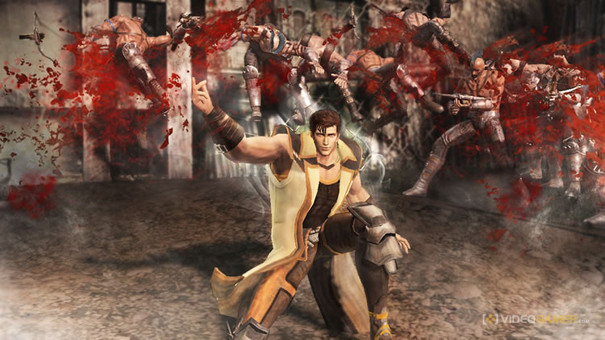 I recently started playing Kens Rage 2 a few months back but have been a huge FotNS fan since the age of 8.... I love the violence in this manga series.... I would like to see great graphics and physics applied to a sequel to this game.... That would be awsome....
DEAD RISING kicks so much ass! Dirtbike + Chainsaws = best zombie game ever....
Yes I love this part in God of War 3.... Classic....
I honestly could go on and on and probably will later in this thread about more of my favorite violent games and films.... But WTF is your take on ultra violence in video games....? Sex....? Drugs....? Anything that is considered taboo in video games by most gamers....?
Do you think me a caveman or dumbass with no taste because I love this kind of stuff....? Would you stick your nose up at me based on what you have read here....? Should people like myself ever have to defend our love of extreme violence in our entertainment....?
I honestly could give a shit wtf people think about me and my likes or dislikes, but I think it's a valid question none the less....
Last edited: