Ever since the Oculus Rift and the 3DS came along, i've been wondering what Nintendo would do if they tried their hand at the Virtual Reality game (again). They've pioneered motion controls, made wireless video streaming lagless, and pushed Augmented Reality further than anyone else. So i think it's finally time that Nintendo rebooted the Virtual Boy!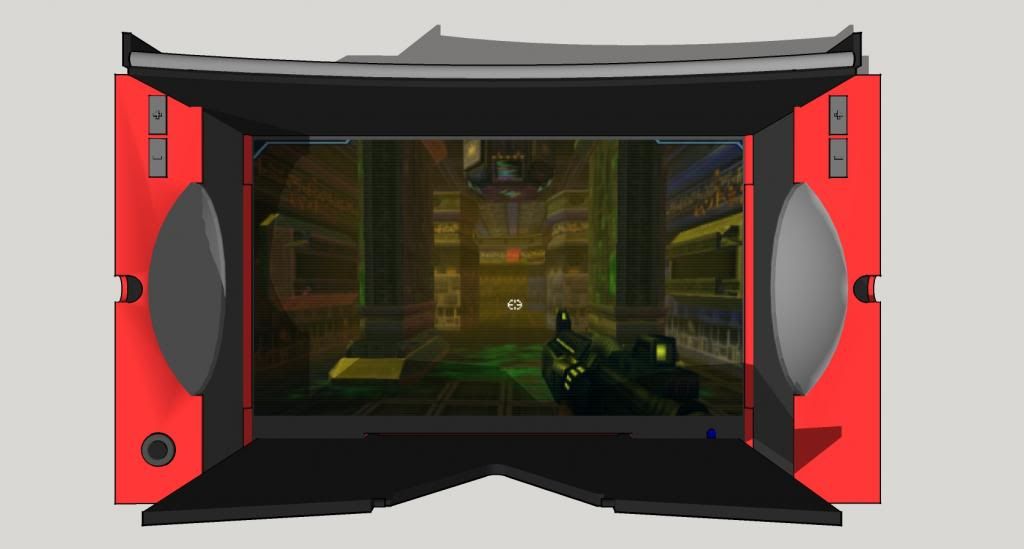 The current crop of VR headsets provide great new possiblities for diversifying gameplay, but they're still hindered in many ways: They're wired, expensive, tend to be peripherals for a larger system, requires further peripherals to control properly in the VR space, and are also slightly unsafe to use as they occlude your vision and sense of orientation (
case in point
).
My concept addresses these issues using nothing but existing technology, and all whilst being backwards compatible as a 3DS/DS. The novel design not only stabilises the 3D effect of the 3DS, but allows for brand new ways of experiencing virtual and augmented realities.
I can't stress enough that everything i've used in this device exists right now! The screens are from the 3DS XL, as are the cameras, game cart slot, gyro/accelerometer/geomagnetic sensor, and controls. The sensor bar tracking technology comes from the Wii. The battery and bluetooth connection is straight out of the Wii U Pro Controller. The case is deliberately designed to be "too big" to make generous allowance for the internals, much like the original design of the DS. I have every belief that this thing could be less than half the thickness i've used, but that would make the gamepad less comfortable, and i'm not in the business of making wishy-washy "concepts" which are wafer thin and
run on magic
.
At 185x78x35mm it has a very similar footprint to that of the PSP, albeit somewhat thicker. These dimensions are limited by the comfortable width of a headset (similarl to sunglasses), and the functional focal distance of the human eye.
So here's my concept for an improved 3DS XL which readily converts into a VR/AR headset, complete with a wireless gamepad!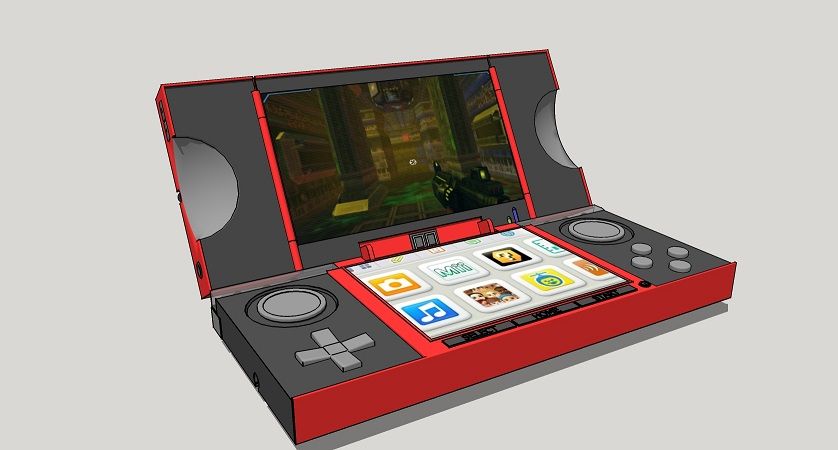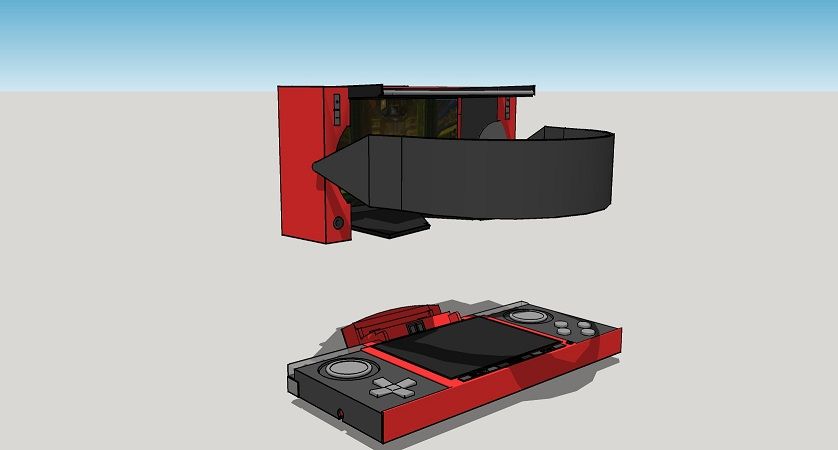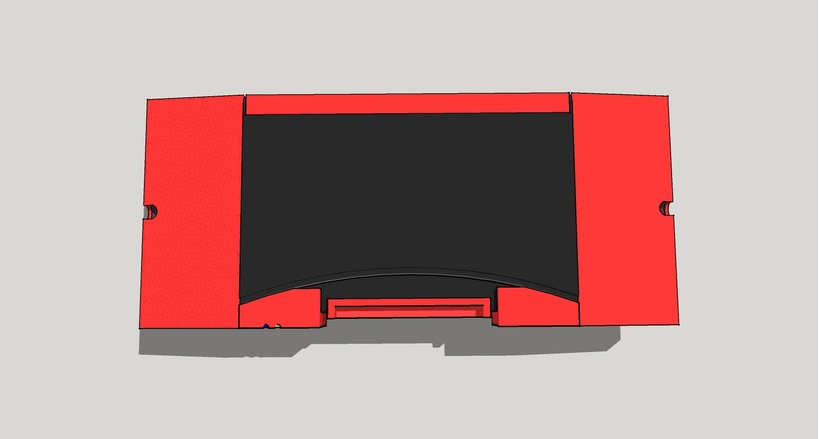 Last edited: