http://www.youtube.com/watch?v=u_fyOkrteqM http://www.youtube.com/watch?v=6GxUMMGyZcM
(Thread inspired from ign wii u boards)
Some facts
: Zelda HD Experience is real-time, but there's no direct feed video of the tech demo. The Zelda Tech Demo also has no sound, music/sound was just added by youtubers. The Zelda HD Tech demo was also displayed almost 2 years ago as well.
So obviously comparing an off-screen shot to a direct feed is a little bit unfair, but the comparison is still doable. Is there a gap between the capabilities of both games and how wide is it?
X is still in the early developmental stages yet we already see high quality character/monster models that come close, match, or slightly surpass the models in the Zelda tech demo. I must say though, the animations in the Zelda Tech Demo look slightly better than the ones seen in Monolith's X, but that's because it was a cinematic, but still.
Reflections in the Zelda Tech Demo compared to X look significantly better, but seeing as the tech demo is using a marble floor, clearly it would. I can't detect any use of ray tracing in any of these videos which would be nice to have, but the Zelda Tech Demo does make good use of anti-aliasing in comparison to X. I have to hand it to X for that impressive draw distance though, the scale is massive and the game still manages to maintain it's graphics and performance fidelity.
The tech demo ill eclipses an early massive skyrim capacity open world game,but are there still any doubts that the next Zelda will outshine the tech demo as it traditionally tends to do?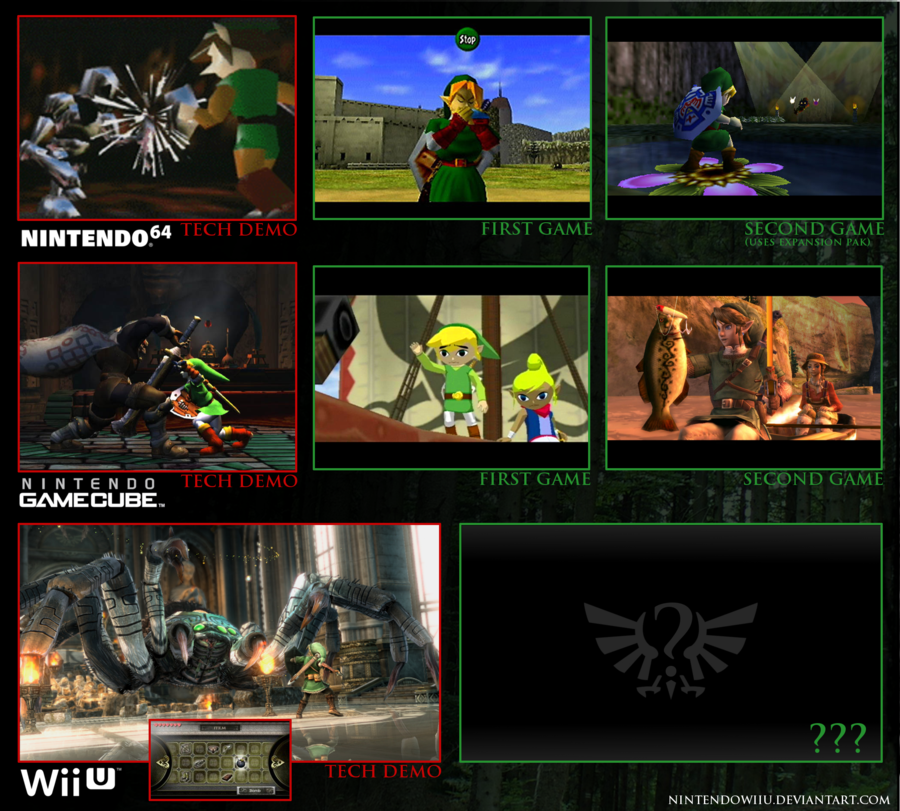 I must say though, if the next Zelda possessed tessellated hair ( :> ), I'd be the happiest man on earth. <